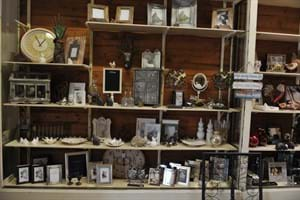 Jewellery & Gift Shop
Welcome to Palmers Jewellery & Giftware!
Palmers Jewellery & Giftware will assist you in finding that perfect item. We have been helping our customers purchase their ideal gift for 33 years. We have people travel from Port Pirie, Port Augusta, Whyalla, the Copper Triangle and other locations around South Australia to view our beautiful selection of jewellery. Whatever the occasion, with our diverse range of gifts and jewellery, we are the jewelry & gift shop with something for everyone!
The following list gives you a selection of items you can purchase at Palmers Jewellery & Giftware:-
Palas Jewellery charm range
Sterling silver and gold earrings, rings, bracelets, bangles, pendants & baby jewellery
Clocks - chiming, mantle, alarm, wall, cuckoo clocks
Watches – RM Williams, Vibes, Divine, Q&Q
Watch Bands
Jewellery Boxes
Homewares
Frames
Occasion Gifts – 18th, 21st birthday gifts, Anniversary & Wedding gifts
Mens Gifts – pen sets, wallets, mugs & hip flasks & binoculars
Panasonic, Nikon, Canon cameras & accessories available
Large range of Trophy catalogues to order from for every type of sport
In addition to our wide range of goods, Palmers Jewellery & Giftware also provide a number of services to those in the Mid North area. We specialise in
Jewellery & watch repairs and maintenance
Clock repairs
Engraving
Framing
We have a fantastic range of gold & silver jewellery that, over time, we will be putting online for purchase. If you have something particular in mind and we don't have it we will attempt to source it from our 300 Nationwide Jewellery suppliers. Other goods and services we offer are:-
Chiming clocks, cuckoo clocks, alarm and wall clocks as well as RM Williams, Citizen, Divine, Q&Q watches are just some of the time pieces we stock.
The Willow Tree range is extremely popular and still growing so we keep a large variety to to keep up to date with the latest releases.
A large range of leather handbags and wallets, home wares, jewellery boxes, glassware frames... and much more!
Complimentary deluxe gift wrapping so you can be assured that your gifts are perfectly presented every time.
For the camera enthusiast we have digital cameras and accessories as well as a range of binoculars.
In-store jewellery, clock, watch and camera repairs as well as battery changes. Also free quotes for job repairs and we do our best to repair even the trickiest of jobs.
Our intention is to build our online store to mirror the treasure trove that is our successful bricks and mortar store – without the limits of opening hours! So if you are a long time friend of our store please don't forget to say hello, and if it's your first time here we'd also love to hear from you